Susan's original song—THE WOMAN IN ME—was recorded by CRYSTAL GAYLE and was nominated for a Grammy Award!
Susan has released an EP of her original songs to help raise funds for:
MICAH'S PLACE
Nassau County, Florida's Domestic Violence Center
You can help provide shelter and counseling for women and children who are victims of domestic violence by purchasing Susan's CD, or by downloading her single, THE WOMAN IN ME. A portion of the proceeds will be donated to the nonprofit organization.
3 WAYS to contribute to
Music for Micah's Place...

1: DOWNLOAD Susan's single,
THE WOMAN IN ME: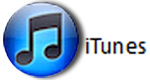 2: ORDER a CD, by U.S. mail, for $15.00 (includes shipping + donation to Micah's Place)...
Please send check
payable to:
Oceanbird, Inc.
P.O. Box 990
Fernandina Beach, FL 32035

3: BUY a CD for $10.00 (at The Purple Dove Resale Center & other locations in the Amelia Island, FL area)
[Please EMAIL us for more info
about the CD]